---
A recent study conducted by the Employee Ownership Foundation and the Rutgers School of Management and Labor Relations cited that majority ESOP-owned companies outperformed non-employee owned companies during the COVID-19 pandemic in the areas of job retention, pay, benefits, and workplace safety. Economic experts have advised companies to further focus on their retention efforts in order to keep the employees they've already trained and developed as the demand for talent, particularly skilled workers, increases.
ESOP companies tend to have a leg up with the additional retirement benefits made available to their employees, but often wish they had additional incentive plans to offer key employees responsible for achieving meaningful growth and increased profitability. When a company is first sold to an ESOP, a management incentive plan is commonly constructed at the time of the transaction to accommodate the current executive team. As companies grow over time and see changes in command, it may make sense for an ESOP company to refresh its incentive plan and possibly realign the plan to match the company's current benchmarks and personnel needs.
If hiring and retaining talent as an ESOP company is a top priority, it's worth exploring the ways in which the ESOP itself and any management incentive plans may be optimized to best position the company and all stakeholders for success.
---
ADDITIONAL RESOURCES
---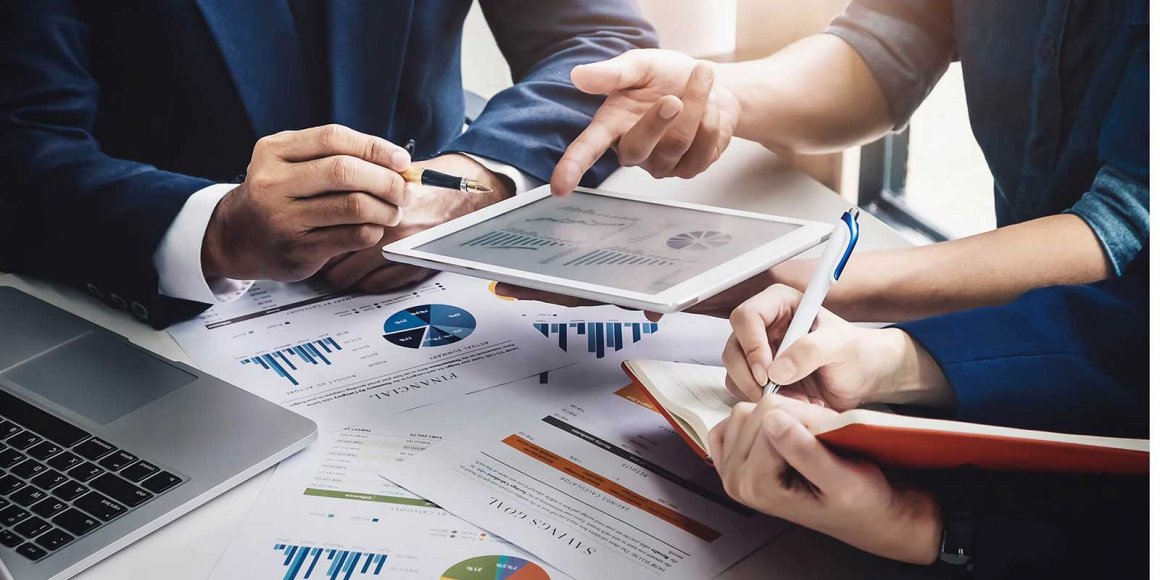 For many companies owned by a mature Employee Stock Ownership Plan (ESOP), their employee ownership is a source of pride, a central element of the company culture and a differentiator in the marketplace with clients. Maintaining employee ownership is a priority to the management team and employees. Despite its importance to company culture, the ESOP in its current form often competes with a company's ongoing growth initiatives and demands for cash. Fortunately, ESOP ownership does not have to be an all or nothing endeavor. ESOP-owned companies can maintain the culture of employee ownership while optimizing the ESOP's interest by updating their current ESOP structure.
Interested in learning more about recapitalizing an ESOP as an alternative to the status quo? Flip through the SlideShare below:
Understanding the process and timeline involved in updating an ESOP empowers senior management, boards of directors, and trustees to make the best decision for the company and the ESOP participants. While updating your ESOP may not necessarily include a change of control, the company will likely utilize an outside advisor to analyze and coordinate efforts amongst the corporate legal and financial teams, and the trustee's team of legal and financial advisors. Depending on the company's capital needs, the corporate financial advisor will devise a plan to source and secure funds from outside lenders, which is commonly referred to as a capital raise process. Based on the company's objectives and the capital needed, the timeline to complete a recapitalization can range from four to five months to a twelve-month engagement.
Pursuing a Recapitalization
Once the board of directors approves the plan to update the ESOP, the company will need to present the plan to the ESOP trustee. Part of the trustee's fiduciary duties involve protecting the interests of ESOP participants, so the trustee needs to explicitly understand how the proposed changes benefits the company and the account balances of all participants.
This process, much like initial ESOP transactions, involve time, effort, and thorough analysis. The benefit to the company can be tremendous and can free up capital for the company to remain competitive in the marketplace, find unique and meaningful incentives for top performers, pursue growth through acquisitions and invest in improved technology and resources, without necessarily sacrificing the culture of employee ownership. An ESOP company interested in exploring the benefits of a updating an ESOP for their situation should consult an experienced advisor.
This blog was originally published on November 10, 2015 and updated on March 12, 2021 for accuracy.
---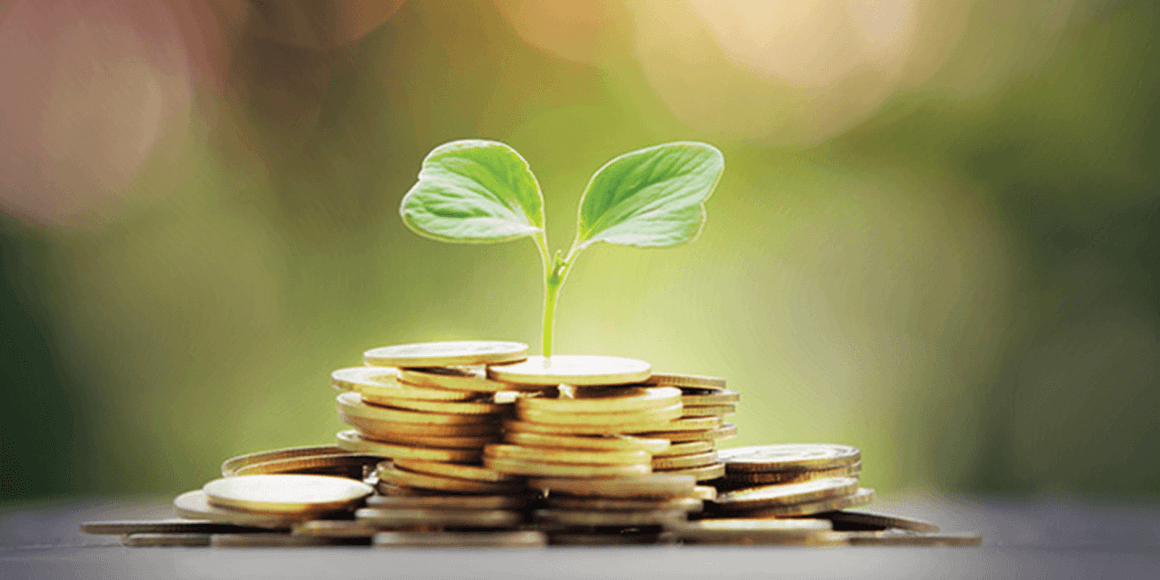 Every company can always use more capital. Ideally, that cash will come from profits, but there will be times when you need to turn towards new financing routes to increase your available capital. When an ESOP-owned company is actively seeking growth opportunities, whether through new products or new markets, establishing a solid plan is key. To do this, taking a close look at the sustainability of existing resources (i.e., cash) may highlight relatively common challenges often faced by mature ESOPs.
Updating an existing ESOP structure may increase the overall flexibility of your business and provide the additional funding you're seeking for new growth opportunities. Even if your business doesn't need the capital now, it pays to be ready with a plan when the need arises.
We previously worked with DAI, a 50-year-old Company that works in the international development sector. DAI had been 100% ESOP-owned for over ten years with an employee ownership structure that limited participation to only its US-based employees. As its ESOP matured, DAI faced common challenges that threatened the durability of its business model. In this instance, employee demographics conspired with ESOP repurchase obligations to divert cash away from international growth opportunities that could increase DAI's capabilities and value.
As the business expanded internationally, DAI's leadership team, Board of Directors and their advisors worked together to discover a new ownership structure that would be broad-based, accommodate an increasingly global workforce, and more closely tie employee-investors to the mission and performance of the Company.
After completing an update to their ESOP, DAI achieved the following:
Active US employees were afforded a special opportunity to cash in and diversify a portion of their ESOP account value
International employees were provided a way through which they could buy into the business and have a stake in creating value
The corporate structure was re-designed to make it easier to bring in outside investors and use equity to buy other businesses
As a result, DAI has closed on a number of acquisitions, grown market share globally, diversified its lines of business, reduced overall risk, and increased shareholder value.
"By expanding the ways employees can be owners and bringing international employees into the ownership fold, we will ensure that our company remains a great place to work and a great partner for our clients in the international development community."
— Jim Boomgard, president and CEO of DAI
ESOP owned and looking to grow? Complete a short assessment about your existing structure to understand if it would benefit from an update.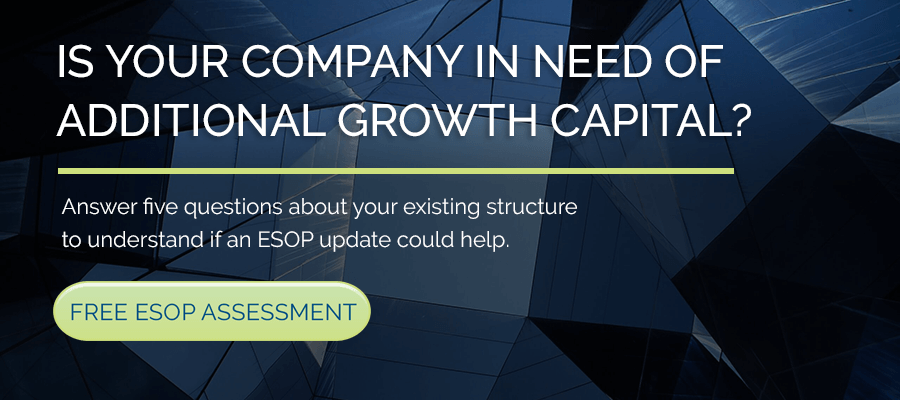 ---
Headquarters
6 Cardinal Way
Suite 801
Saint Louis, MO 63102